Des stratèges du développement immobilier
Le cœur d'INITIAL est composé de penseurs qui travaillent depuis plusieurs années à élaborer des stratégies, des designs innovants et des projets immobiliers partout à travers le monde. Travaillant à l'échelle internationale pour des développeurs visionnaires, nous veillons à réaliser des projets inspirants, appréciés tant par leurs propriétaires que par leurs utilisateurs et les communautés environnantes.
Stratèges
Développeurs
Planificateurs
Architectes
Experts juridiques
Analystes financiers
Spécialistes en hébergement
Pros du marketing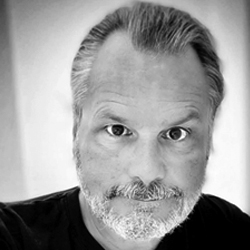 JF Garneau,
Directeur



JF est chef du développement et fondateur d'INITIAL Stratégie et développement sàrl, une société de droit Suisse, spécialisée en développement immobilier, planification stratégique et pilotage de projet de nouvelle-génération, qui relie les mondes de l'innovation et la créativité, de l'analyse stratégique et des affaires. JF apporte 30 ans d'expérience diversifiée en développement immobilier et planification, principalement de projets résidentiels, commerciaux et d'hôtellerie.

Travaillant avec des propriétaires de terrains, des institutions publiques et privées ainsi qu'avec des développeurs visionnaires à travers le monde, il a créé des stratégies de développement et a fourni la direction créative pour des projets en Europe, en Inde, au Mexique, en Australie et en Nouvelle-Zélande, les États-Unis et au Canada.

JF a été impliqué dans la création de nombreux projets urbains à usage mixte fascinants et mémorables à grande échelle, d'installations sportives ainsi que de projets hôteliers et résidentiels de haut de gamme en lieux de villégiature, sur trois continents. Sa formation en architecture, en design urbain ainsi que son expérience en développement immobilier et en gestion des opérations lui ont permis de développer ses compétences en idéation créative, en stratégie et en création de lieux extraordinaires et mémorables.

Chef de file, penseur stratégique et bâtisseur d'équipe, Jean-François possède une expérience nationale et internationale qui lui a permis de mettre en place un réseau mondial de professionnels et de partenaires.

Passionné par l'usage mixte urbain, la planification de lieux de villégiature et le développement immobilier et hôtelier, il s'intéresse aussi à la création de villes, villages et l'avenir des « lieux des gens » partout dans le monde.

JF est titulaire d'un diplôme en sciences appliquées et d'un baccalauréat en architecture de l'Université Laval, Canada. De plus, il a étudié l'architecture et le design urbain à l'Université de Paris VIII.
Tracy Oats,
Brand Strategist


Tracy Oats is a brand strategist and copywriter who develops compelling marketing and communication collateral for prominent clients across a variety of industries, particularly real estate. Her work includes uniquely evocative marketing copy for premier residential, hospitality, commercial, and mixed-use properties in the world's most prestigious and competitive real estate markets. Leading creative agencies, brokers, and property owners have worked with her to market branded developments and one-of-a-kind estates in North America, The Caribbean, Europe, the Middle East, and Asia.

High-profile properties she has worked on include New York by Gehry, 9 West 57, The Plaza Hotel & Pied a Terre, and One West End by Pelli Clarke Pelli in New York City; One Thousand Museum by Zaha Hadid, Residences by Armani/Casa, HYDE Resort & Residences, and Auberge Beach Residences & Spa in South Florida; West Hollywood EDITION by Ian Schrager in Los Angeles; Four Seasons Residences in Japan; and Alaia Belize by Marriott Autograph Collection. In addition to consumer-directed communications, Tracy develops investor presentations for real estate funds and other asset types.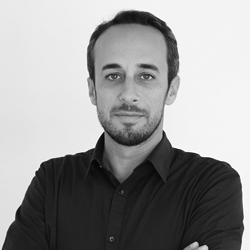 Akram El Harraqui,
Master Planner


Akram El Harraqui is an accomplished international expert in master planning and landscape architecture. With over 16 years of experience, he has created a diverse portfolio of large-scale international projects. He is a founding manager of Premier ART, a consultancy firm specialized in urban planning and landscape architecture. This position has enabled him to manage many diverse, responsible and creative design projects.

He is particularly happy working in remote locations where he can apply his knowledge of integrated planning and sustainable development. His contemporary approach and diverse experience enable him to prepare a comprehensive environmental assessment of any type of site or region with an innovative approach towards place-making and sustainable design culture.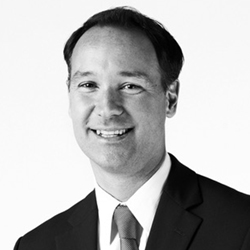 David Gaymard,
Senior Associate



David Gaymard is a qualified Chartered Surveyor accredited by the Royal Institute of Chartered Surveyor since 2008 (RICS). David graduated in law from the University of Lausanne (CH – 1996) and holds a master's degree in real estate, construction and town planning law from the University of Bordeaux (F – 2001) and a Certificate in Hotel Real Estate Investments and Asset Management from Cornell University (USA – 2018).

David is currently providing real estate and project management services to the Foundation of the International School of Geneva acting as Senior Director of Real Estate and Administration . He represents the Foundation on various CAPEX projects from building maintenance to renovation or construction.

Prior to that, David served as Director of Acquisition and Development for Swiss Development Group in Geneva, where he led the company's real estate acquisition and development projects in close liaison with the finance, sales and marketing teams. He worked on several landmark real estate projects, including five-star hotels and luxury private hotel residences operated by the most prestigious international hotel brands.

Before that, David worked for CBRE and Cushman Wakefield, two of the Big Three commercial real estate advisory firms in the world where he worked, on behalf of large multinational companies, on various property projects such as valuation, investment, development, portfolio restructuring, transaction negotiation.