Strategic Minds in Development
INITIAL's senior team is made up of deep thinkers who have strategized, designed, and developed innovative real estate projects on the international stage for many years. We work globally for visionary developers, helping them realize inspired projects that serve the owner, the users, and the surrounding community.
Strategists
Developers
Planners
Architects
Legal Experts
Financial Analysts
Lodging Specialists
Marketing Pros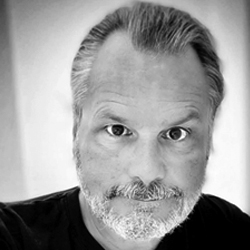 JF Garneau,
Principal



JF, is Chief Development Officer and founder of INITIAL Stratégie et développement sàrl, a Swiss-based innovative strategic planning and project management company that bridges the worlds of creativity, research and business. JF brings 30 years of diversified experience in real estate development and planning, mainly for residential, commercial, and hospitality projects.

Working with land owners, private and public institutions as well as with visionary developers around the globe, he has created development strategies and provided creative direction for projects in Europe, India, Mexico, Australia and New Zealand, the US and Canada.

He has been involved in the creation of many compelling and memorable large-scale urban mixed-use projects, sports facilities as well as high-end resort-oriented hospitality and residential real estate projects on three continents. His background in architecture, urban design, and his experience in real estate development and operations management, have allowed him to develop a unique expertise in finding creative solutions to complex real estate problems, strategies and the creation of compelling and memorable places.

A proven leader, strategic thinker and team builder, JF's international experience has allowed him to build a global network of partners and professionals.

Passionate about urban mixed-use, resort planning and hospitality industries, he is also a keen study on the creation of cities, towns, villages and the future of "people places" everywhere.

JF holds a degree in Applied Sciences and a Bachelor's Degree in Architecture from Laval University, Canada, and has studied Architecture and Urban Design at Université de Paris VIII.
Tracy Oats,
Brand Strategist


Tracy Oats is a brand strategist and copywriter who develops compelling marketing and communication collateral for prominent clients across a variety of industries, particularly real estate. Her work includes uniquely evocative marketing copy for premier residential, hospitality, commercial, and mixed-use properties in the world's most prestigious and competitive real estate markets. Leading creative agencies, brokers, and property owners have worked with her to market branded developments and one-of-a-kind estates in North America, The Caribbean, Europe, the Middle East, and Asia.

High-profile properties she has worked on include New York by Gehry, 9 West 57, The Plaza Hotel & Pied a Terre, and One West End by Pelli Clarke Pelli in New York City; One Thousand Museum by Zaha Hadid, Residences by Armani/Casa, HYDE Resort & Residences, and Auberge Beach Residences & Spa in South Florida; West Hollywood EDITION by Ian Schrager in Los Angeles; Four Seasons Residences in Japan; and Alaia Belize by Marriott Autograph Collection. In addition to consumer-directed communications, Tracy develops investor presentations for real estate funds and other asset types.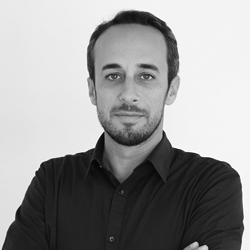 Akram El Harraqui,
Senior Advisor, Master Planning


Akram El Harraqui is an accomplished international expert in master planning and landscape architecture. With over 16 years of experience, he has created a diverse portfolio of large-scale international projects. He is a founding manager of Premier ART, a consultancy firm specialized in urban planning and landscape architecture. This position has enabled him to manage many diverse, responsible and creative design projects.

He is particularly happy working in remote locations where he can apply his knowledge of integrated planning and sustainable development. His contemporary approach and diverse experience enable him to prepare a comprehensive environmental assessment of any type of site or region with an innovative approach towards place-making and sustainable design culture.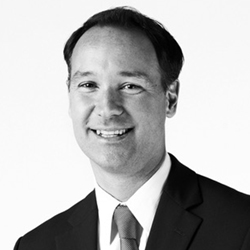 David Gaymard,
Senior Associate



David Gaymard is a qualified Chartered Surveyor accredited by the Royal Institute of Chartered Surveyor since 2008 (RICS). David graduated in law from the University of Lausanne (CH – 1996) and holds a master's degree in real estate, construction and town planning law from the University of Bordeaux (F – 2001) and a Certificate in Hotel Real Estate Investments and Asset Management from Cornell University (USA – 2018).

David is currently providing real estate and project management services to the Foundation of the International School of Geneva acting as Senior Director of Real Estate and Administration . He represents the Foundation on various CAPEX projects from building maintenance to renovation or construction.

Prior to that, David served as Director of Acquisition and Development for Swiss Development Group in Geneva, where he led the company's real estate acquisition and development projects in close liaison with the finance, sales and marketing teams. He worked on several landmark real estate projects, including five-star hotels and luxury private hotel residences operated by the most prestigious international hotel brands.

Before that, David worked for CBRE and Cushman Wakefield, two of the Big Three commercial real estate advisory firms in the world where he worked, on behalf of large multinational companies, on various property projects such as valuation, investment, development, portfolio restructuring, transaction negotiation.