EXECUTIVE CONTRIBUTIONVision, Masterplan, Commercial Masterplan and Operations Model
Roughly 10 kilometers by road (or 2 kilometers as the crow flies) from the existing Village at Arc 1950, is a new development site located at Arc 1800. The last buildable domain in Arc 1800, the site itself comprises a gently sloped knoll, and is located at the very end of the road, as far as cars will take the visitor, a truly unique site. The views from the site are spectacular in all directions, with Mont-Blanc as the prime attraction.
The site holds 236,720 square feet of development, which translates into 330 plus units that will be truly ski-in ski-out, as it will sit directly on the slopes in the winter, and adjacent to the existing golf course in the summer. The resort master plan will organize itself around a small plaza, with perfect southern exposure and slopeside/golfside animating the resort, as well as a centrally located landscaped garden/amenity.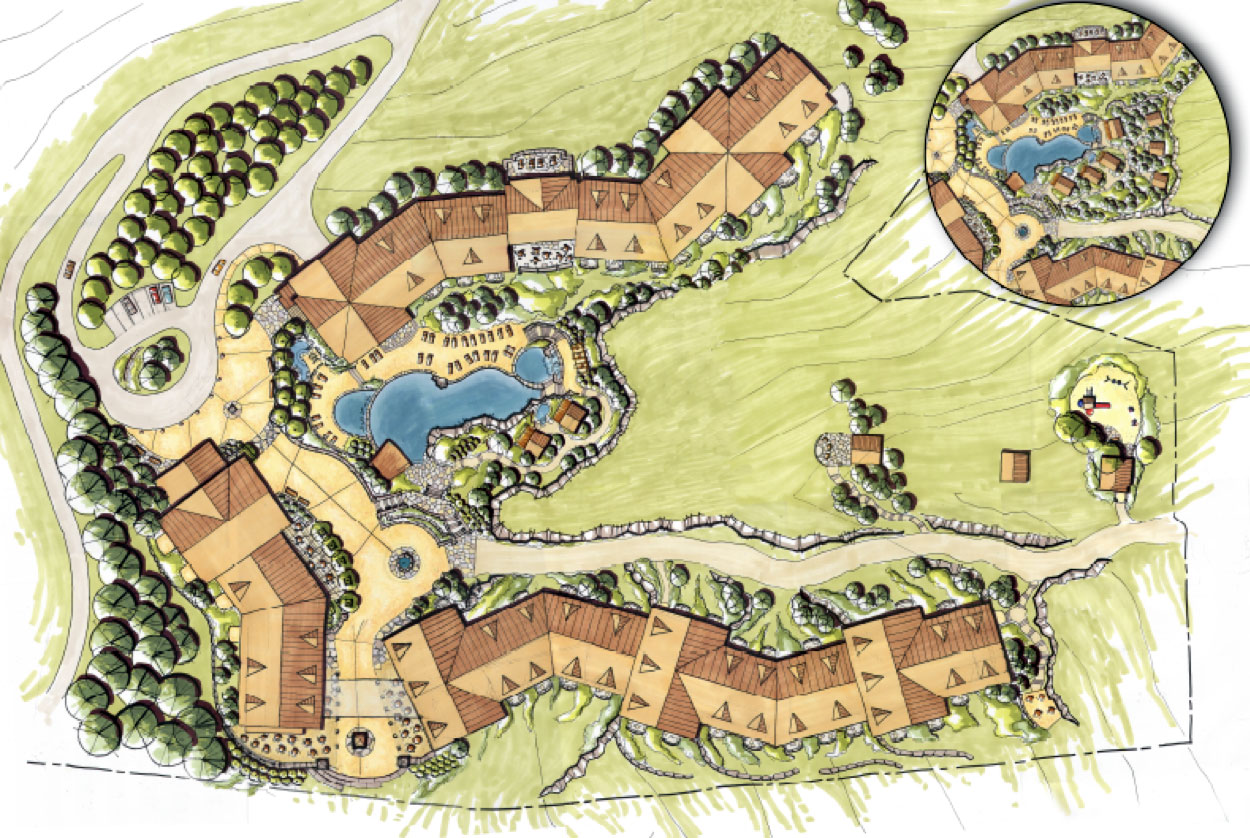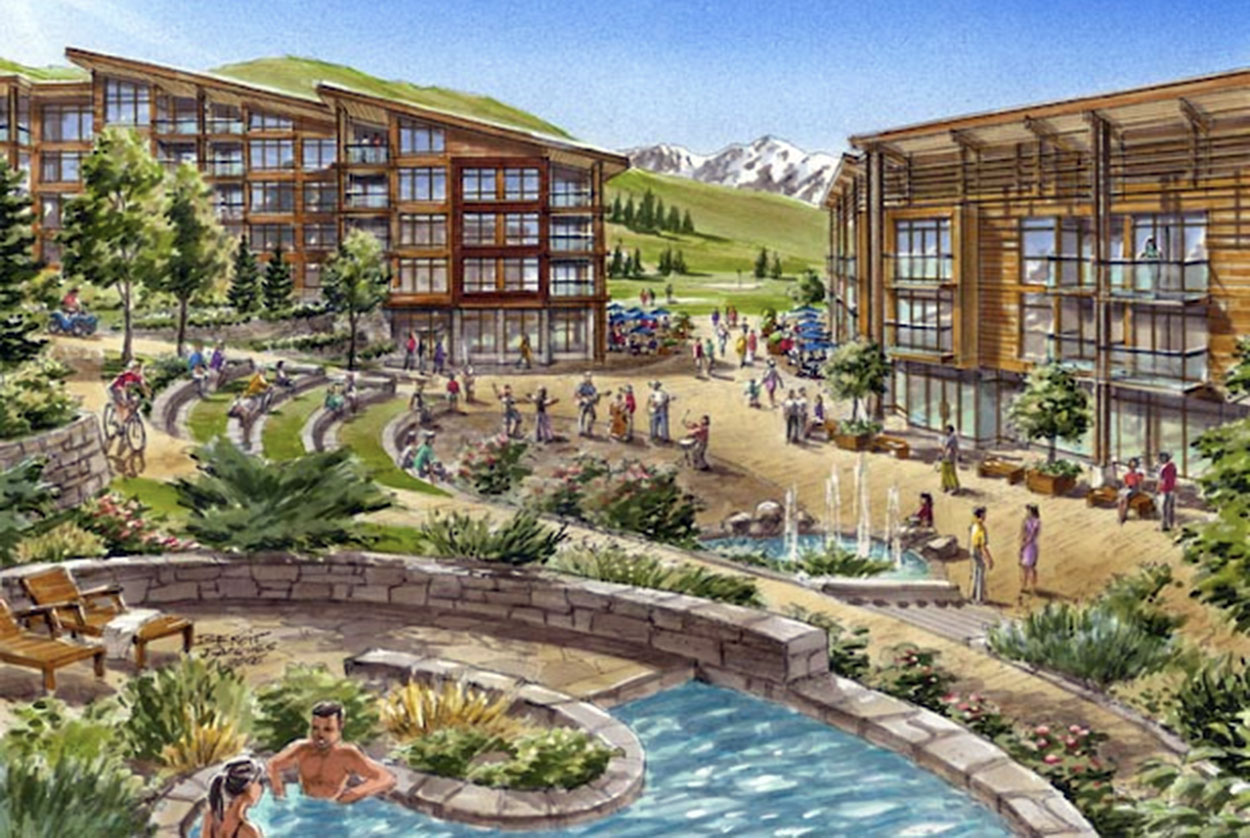 Intrawest
Owner / Developer