Envisioning, White Paper, Economic Modelling, Masterplan, Commercial Masterplan, Project Development
A rare alpine flower, the Edelweiss is an aptly chosen working title for the resort village envisioned on the site neighbouring Veysonnaz. Like the flower, it will be a rarity of exceptional beauty.
Edelweiss was masterplanned as a 4-season destination, designed to provided excitement at any time of year. Among the many villages dotting the Swiss landscape, it will stand out as a place where luxury and authenticity mix to create a place as exciting as it is comfortably Swiss.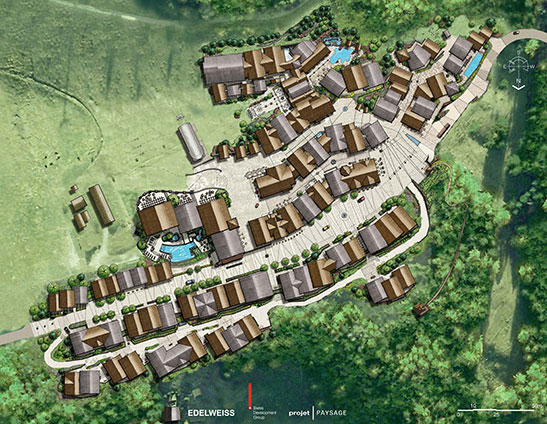 The village was planned to allow two hotels and a good deal of branded residences as for sale real estate. The commercial plan will include luxury retail, as well as other high-end and strategically selected retail to support day visitor traffic and the everyday needs to owners in residence. The food and beverage offering will include a variety of experiences for luxury travellers: upscale restaurants, après-ski hangouts, bars as well as family-friendly dinning places.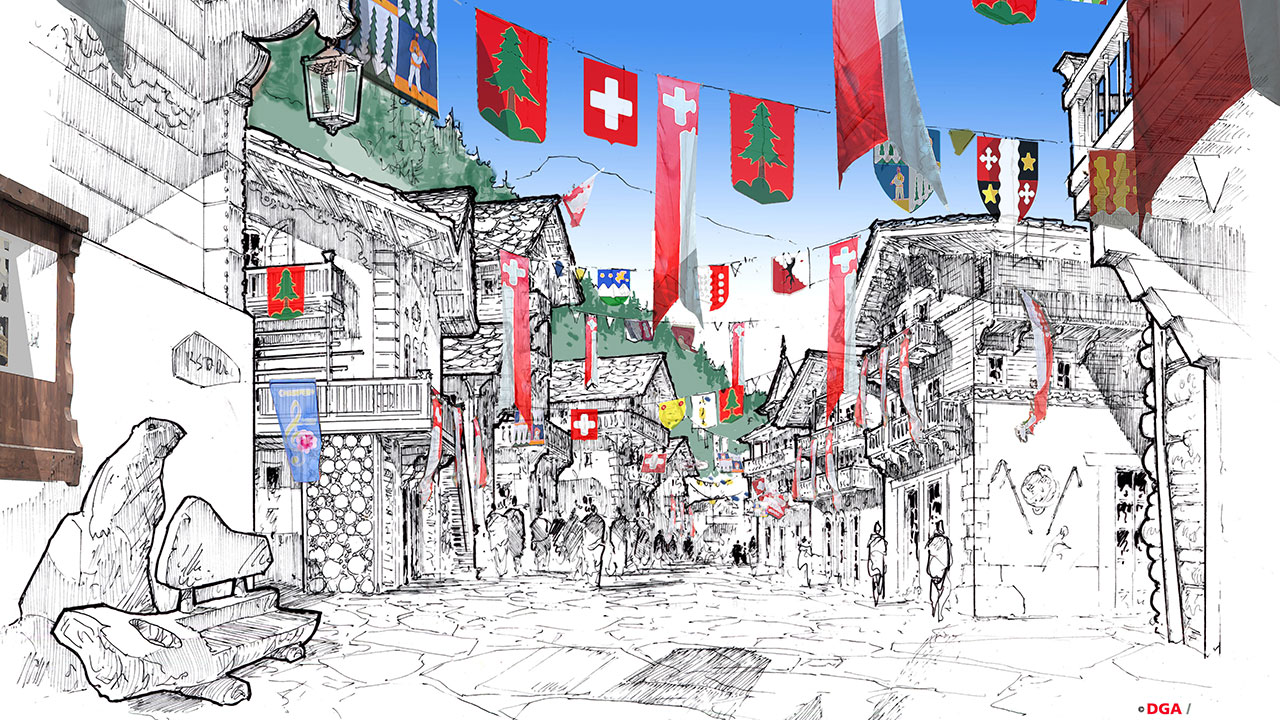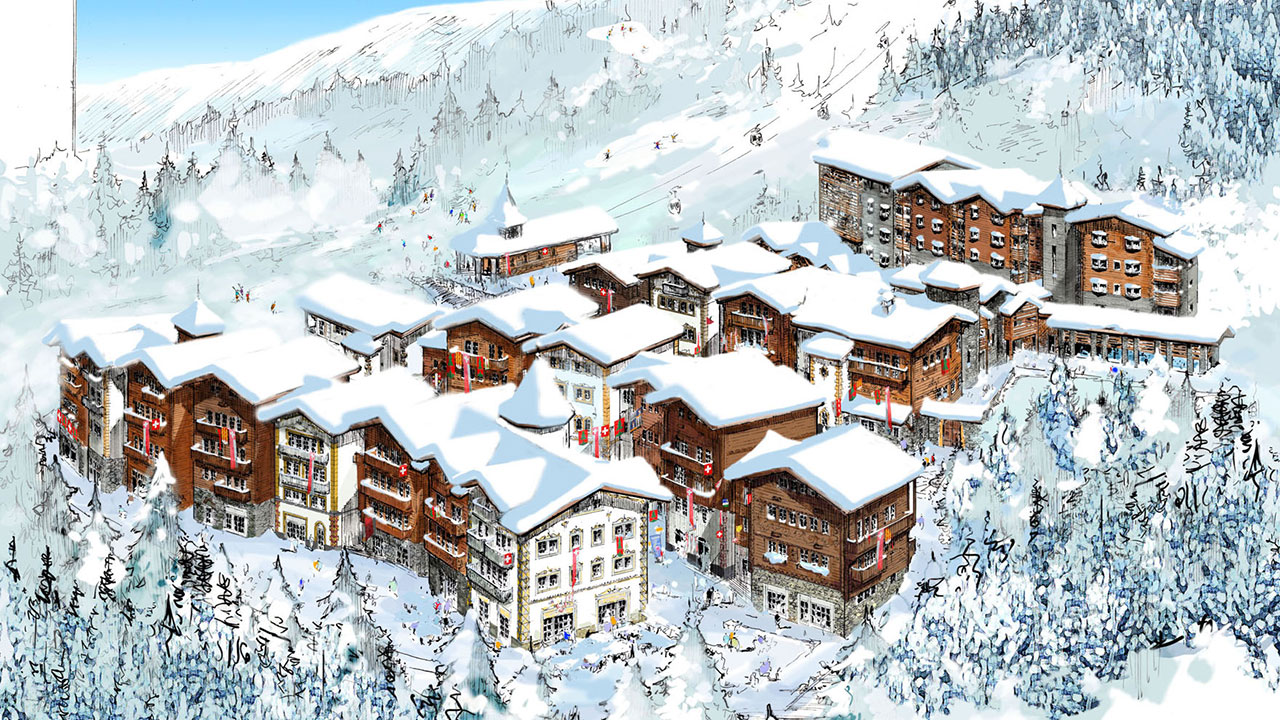 SDG
Client / Developer
INITIAL
Project Strategy, Vision & Direction
DGA – Pierre Diener
Architects
THE COMMONS INC
Architects
PROJET PAYSAGE
Landscape Architect