Research, Envisioning, Masterplan, Commercial Masterplan, Zoning and Approvals
The perception of Verbier, and the economic status of it's visitors and real estate owners rival that of Gstaad, St-Moritz and Zermatt. Located at an elevation of 1700 meters, the site is located across the valley from the village of Verbier, to which it will be linked by a gondola, and offers breathtaking views across the valley, excellent snow coverage and exceptional quality of ski on the entire ski domain.
The site holds approximately 387,000 square feet of development, planned in four separate hamlets (or neighborhoods), in the typical vernacular Swiss alpine style, characterized by higher density groupings, clinging to the landscape, arranged around a central place, around which the activities of the hameau gravitates.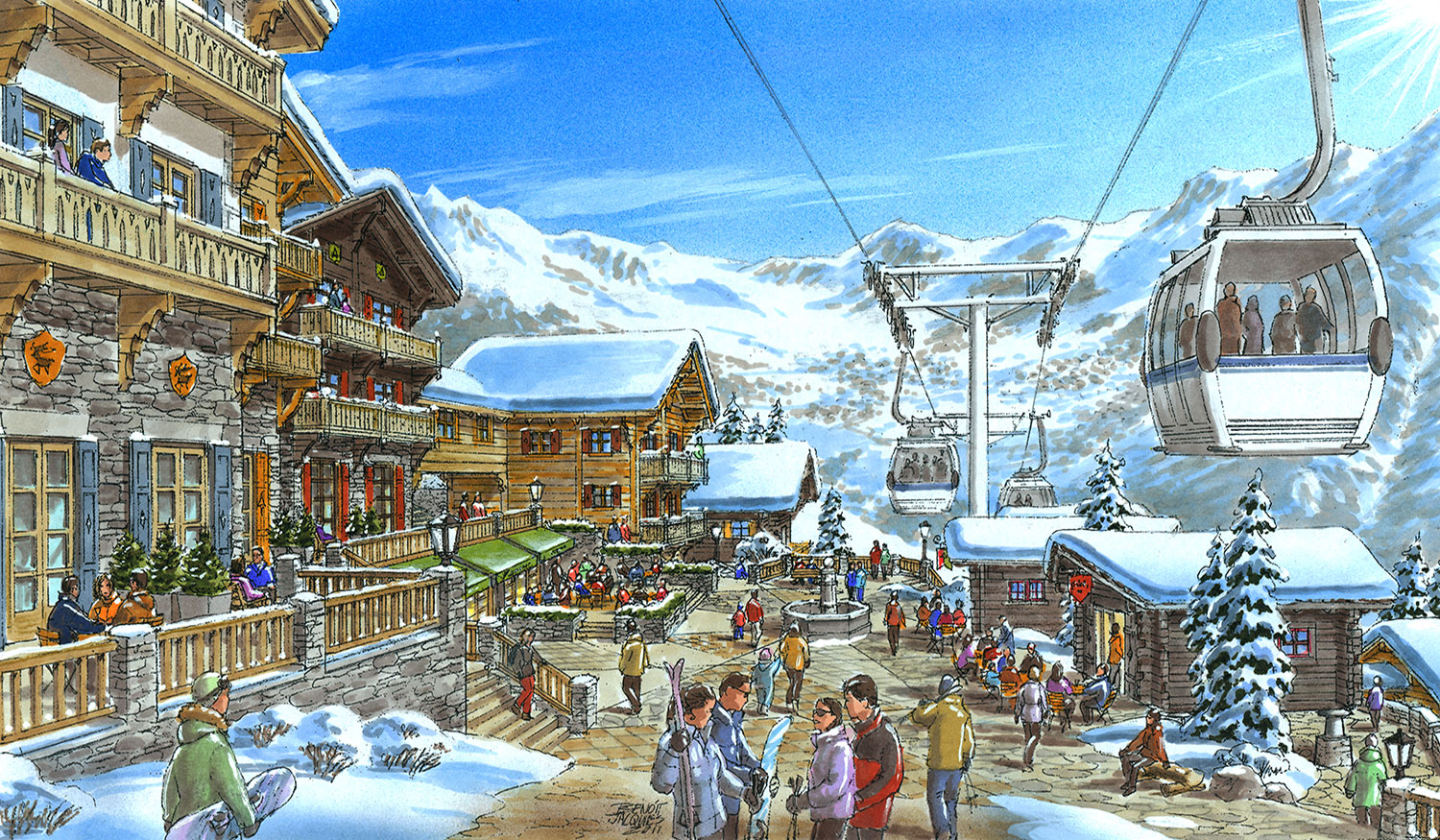 SDG
Client / Developer
INITIAL
Project Strategy, Vision, Masterplan & Direction
UNDER A TREE
Spa Consultant
PROJET PAYSAGE
Landscape Architects and Planners